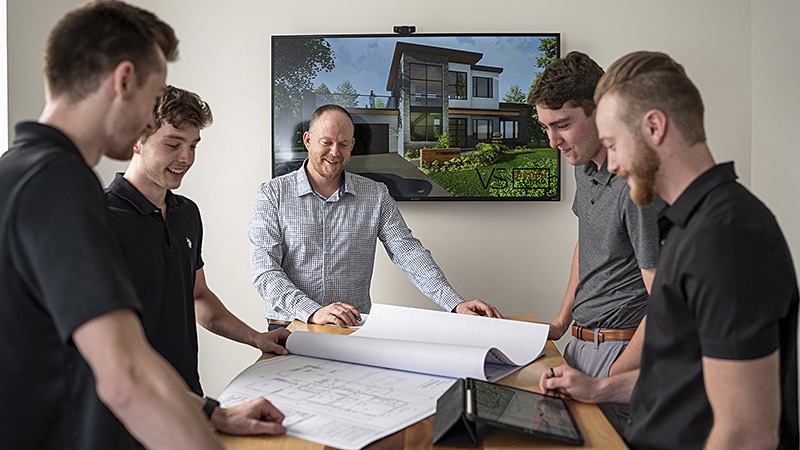 We begin our process with a consultation to discuss design intention, design inspiration, and a proposed budget. Open communication throughout the project's entirety is paramount in ensuring our clients are satisfied with the final design.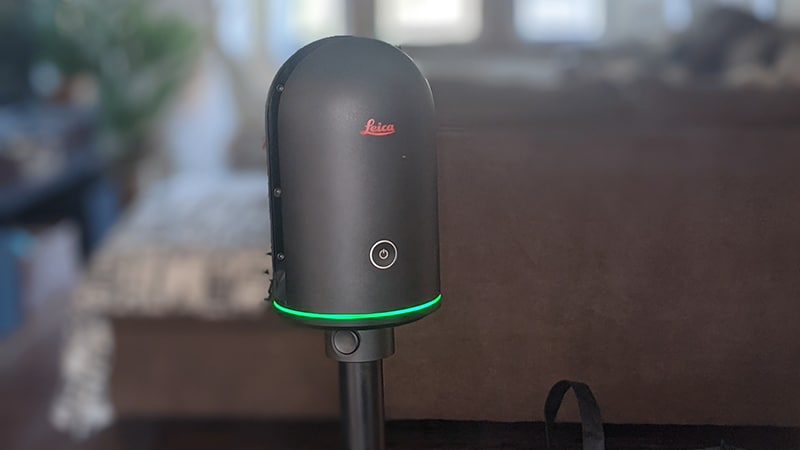 One of our team members will attend the site with our Leica BLK 360 laser scanner. This visit can be as simple as just scanning the existing site to locate trees and grade, to as extensive as scanning an entire house for a proposed addition or renovation. The Leica Laser Scanner can take up to 360,000 laser scan setpoints per second which allows us to create a point cloud model of the existing project.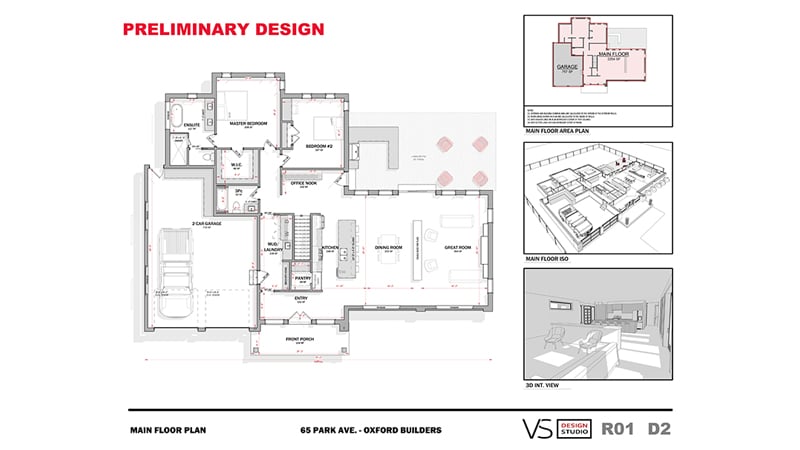 Our prepared design for your project will be presented to you. The use of Autodesk Revit gives us an advantage by allowing us to include a 3D walk-through. This approach will allow you to get a better feel and understanding of the space and design. An opportunity to request revisions will occur at this stage and can even be applied to the project during the meeting.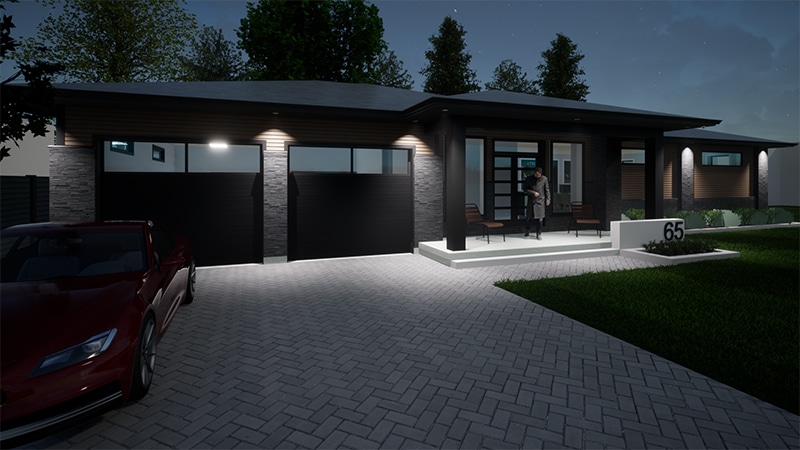 The final design with all necessary changes from the preliminary design meeting will be presented to you. Printed drawings are distributed and another 3D walk through can be provided if required. The intent of this meeting is to finalize the design to allow for the working drawings to begin.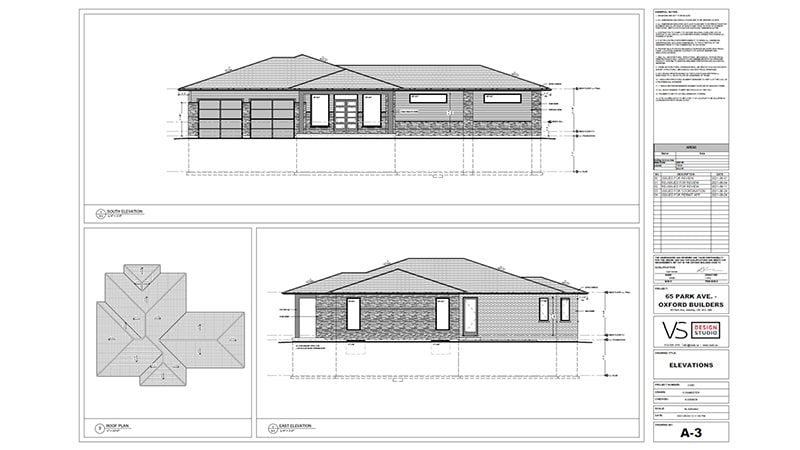 During this phase of the process we create construction documents and issue a set of drawings that are 95% complete. This allows for pricing to be gathered as well as other consultants such as HVAC, structural and truss designers to coordinate their documents accordingly. VS Design Studio takes care of all co-ordination between consultants to increase efficiency and decrease errors.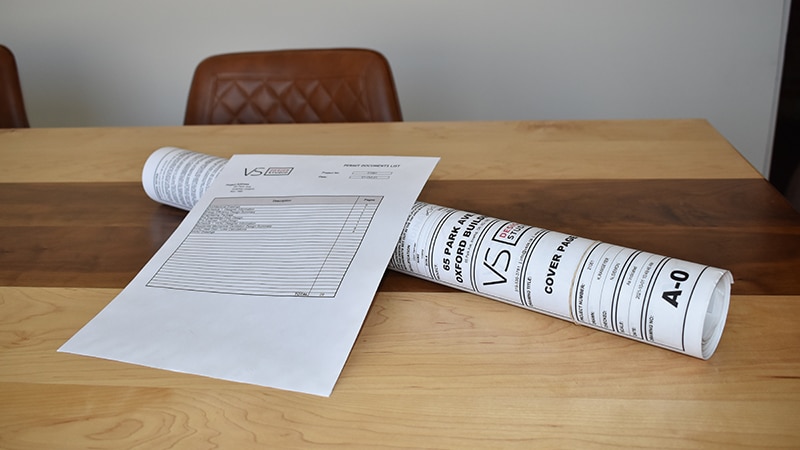 The final step in the process is the completion and delivery of the permit package. This includes the production of prints of all required construction documents to obtain a permit for your project.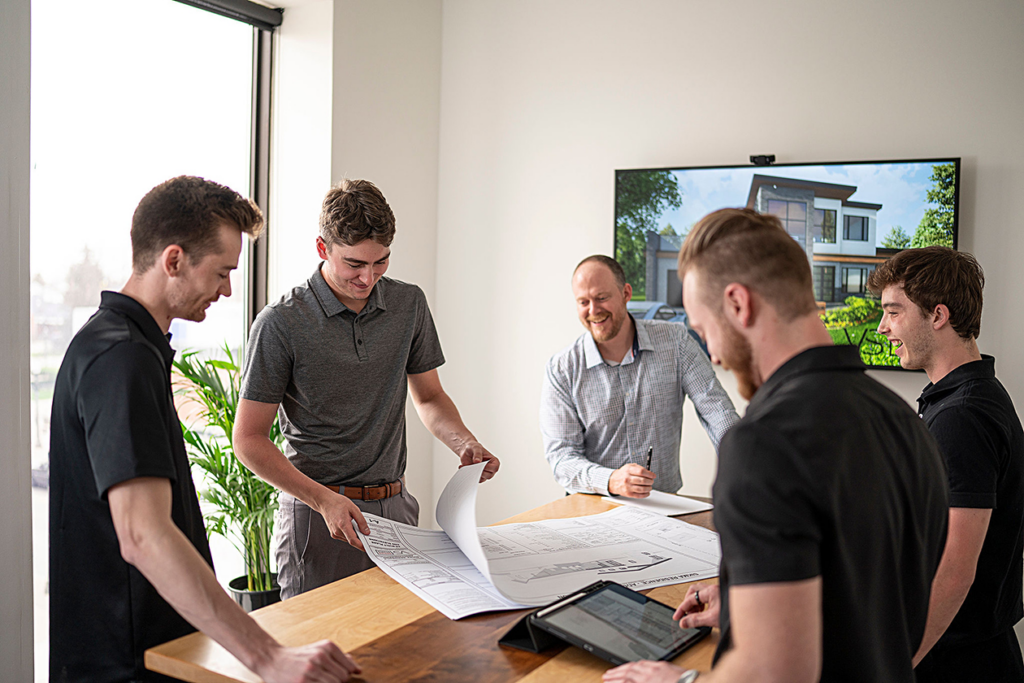 PROFESSIONAL DESIGN SERVICES
At VS Design Studio, we provide high-quality work for all of your design needs. Get in touch to start working on your project.